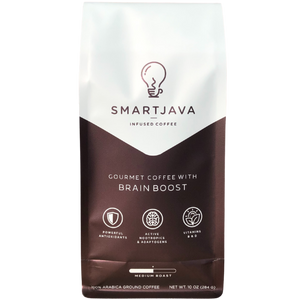 Awesome coffee!
Full transparency - I received this as a gift. However I'm now a customer for life. I've already ordered my next bag. This tastes incredible! And it does work... my mind feels sharper and clearer throughout the day now. Love this coffee.
Another bag, please!
Like any caffeinated coffee, this improves alertness, but it does so with better taste and NO jitters. Just the right mix of infused enhancements. Thanks!